The trucking industry is an essential element in how America's economy operates. Truck drivers tend to be seen as the distributors of the product. They frequently transport goods and materials to various places, which makes it possible for consumers to buy goods in the first place.
Now even though an individual may see semi-trucks almost everywhere while on the road, that person may be surprised to know that there are many truck driving jobs with not enough drivers to fill them. For instance, local loads for trucks, including jobs hauling grain, might be an interest for a prospective professional driver interested in the abundant division of hopper bottom truck driving. If so, here are a few tips on what to expect when looking into becoming a hopper bottom truck driver.
Requirements
There are a few requirements to be aware of before looking for a truck driving job hauling grain. Prospective professional drivers should note that they have to be in an acceptable mental and physical condition. They also must be at least 21, pass a drug test, have a high school diploma or GED, and lastly, acquire a Class A CDL.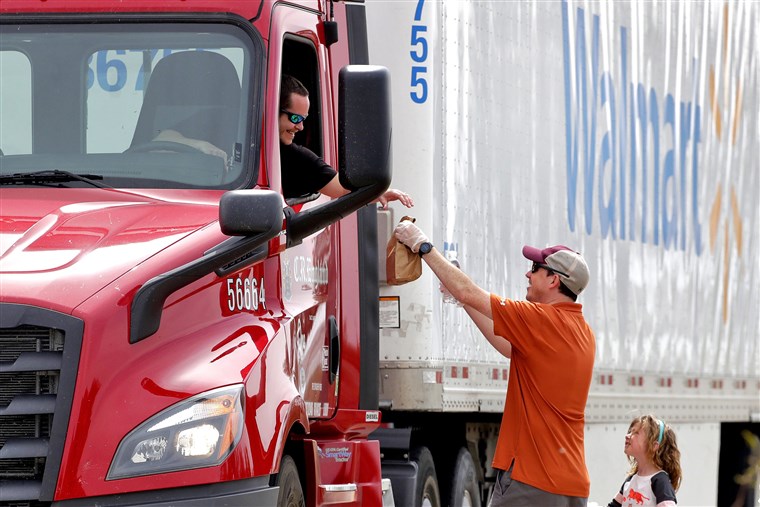 The Basics
Hopper bottom truck drivers, also known as grain haulers, tend to haul fertilizer, sand, soil, rocks, and, as expected, grain. This division tends to travel to places such as farms, transporting loads to factories or mills.
When training, the trainee will be taught how to navigate a semi-truck and trailer, as well as how the loading and unloading process works in a hopper bottom trailer. Other information that might be relevant for the trainee is how other equipment, such as tractors, combine harvesters, and trains, affect the unloading process.
When it comes to money, grain haulers typically receive an annual salary of around $54,000. The way workers in this trucking division get paid is quite different from other divisions because grain haulers are typically paid by the weight of the load as opposed to by the mile.
Interested in becoming a truck driver? Hopper bottom trucking positions are likely to be available as long as there are consumers out there in need of grain.